Festive Fun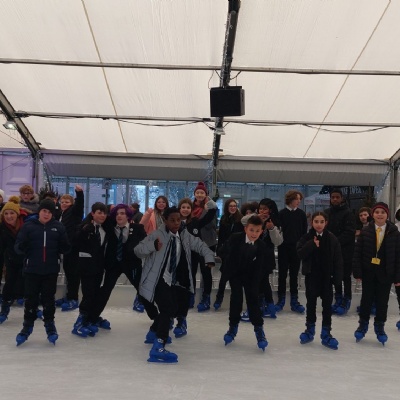 It's been a busy and festive filled end to the term with lots of extra curricular activities taking place across the school.
Year 7, Year 8, DSP and Leaning Centre students took to the ice for their rewards trip to the Jubilee Square Ice Rink. Students showed determination to learn a new skill and helped their friends stay up right as they went around the rink! Last week, our Year 7 students got to see The Wizard of Oz at the Curve Theatre for a Drama trip and KS3 had lots of fun watching the panto Snow White in school. Oh no they didn't...oh yes they did!!
This week, our Christmas Jumper Day raised lots of money for Save the Children and students enjoyed a traditional Christmas Dinner with all the trimmings.