PACA Showcase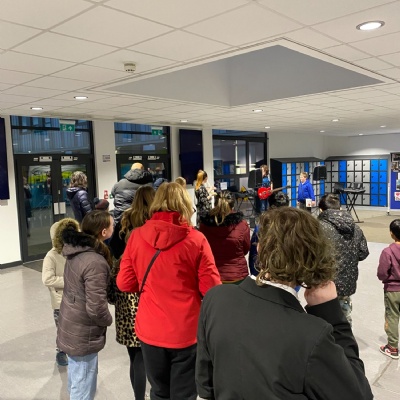 Our extra-curricular KS3 PACA showcase this week was buzzing! Musicians, artists and chefs displayed some of their fantastic work to a lot of proud parents.
The PACA showcase event was an opportunity for students to showcase work that they have produced whilst attending extra-curricular clubs in PACA.
Select students were invited to attend a Design Technology workshop where they designed and created their own keyrings using wood. Year 7 students worked hard for several weeks producing art and photography work in the studio, then mounting and presenting it to create their own exhibition.
Parents were invited to attend the exhibition of visual artwork, and were treated to musical performances from students who attend music club weekly. We heard performances on the keyboard and singing!
Year 8 Food Club worked tirelessly on the evening batch baking cookies for all our guests to sample. It was a fantastic atmosphere and was enjoyed by all who attended.
Well done to all the staff and students involved for their hard work, and we were proud to be able to showcase the wealth of creative talent that we have here at Fullhurst.