DSP Allotment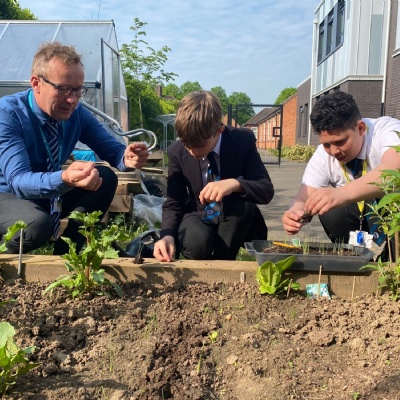 The act of gardening offers a host of advantages for everyone, but it's especially beneficial for people with autism spectrum disorder (ASD) and other special educational needs. There's no better place than the great outdoors for nurturing the mind. Engaging with nature can help children with ASD build their social skills, boost their confidence, fight off anxieties, and push their mental boundaries in a safe, calm environment.
Gardening can be utilised as a tool to calm down after an overwhelming day or to teach valuable life skills about patience, perseverance, and the rewards of hard work. Activities that are done in the garden will also naturally assist with developing gross and fine motor skills without the pressure of a classroom setting, which children with ASD can struggle with.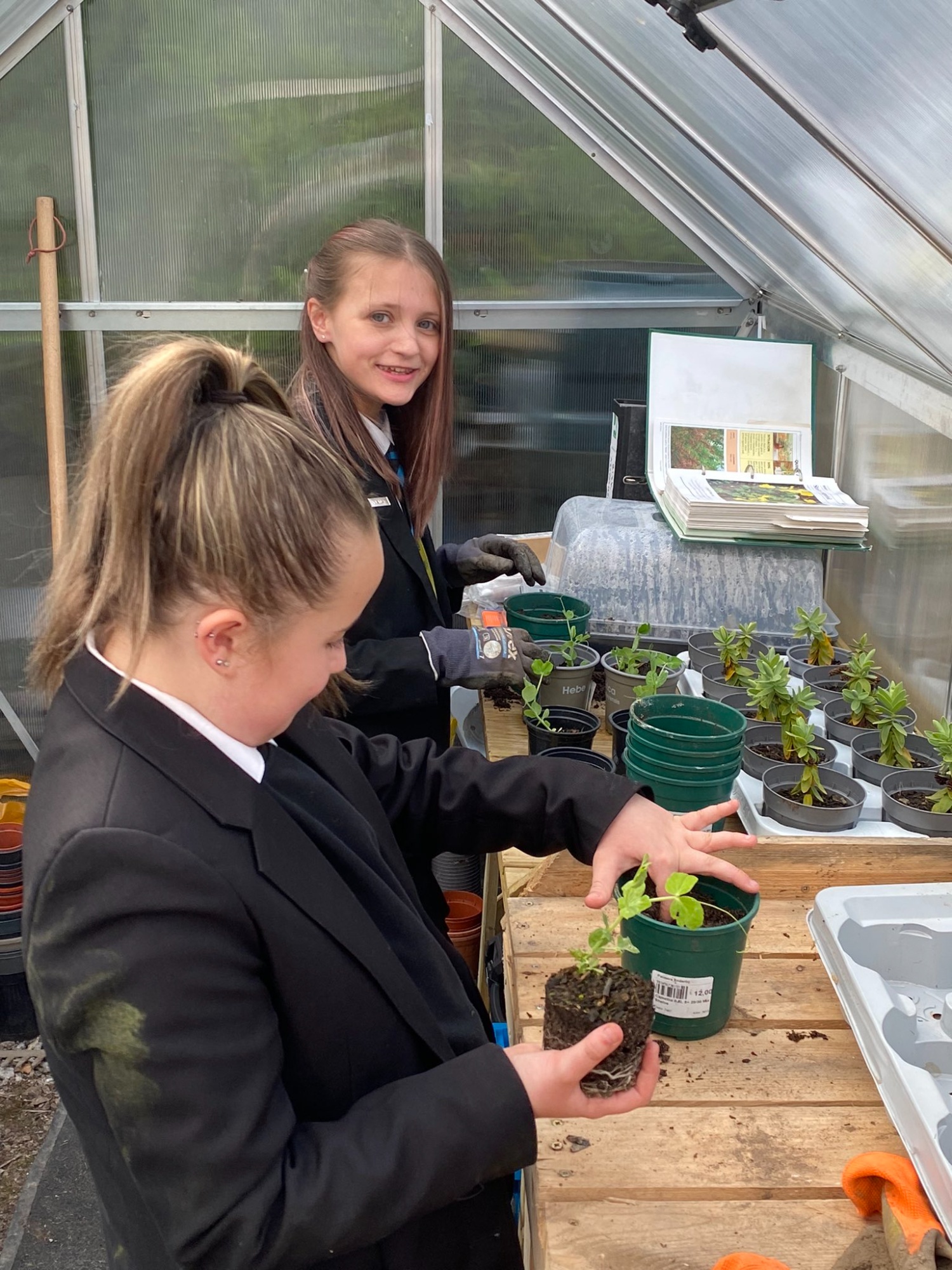 Over this past year here on Fosse Campus, our SEND students have created their own garden. They have worked extremely hard, whilst improving cognitive and communication skills, to build a fully functioning planting area, greenhouse, polytunnel and some wonderful pallet chairs.
The student's motor skills have been strengthened, as they have been digging, weeding and watering. Their fine motor skills have improved by planting seeds and young seedlings. We have encouraged students to have a sense of pride in the school, by looking after adjacent flower beds around the grounds and litter picking.
Carefully chosen plants and flowers can maximise a garden's sensory appeal with scents and textures, we hope other students will have access to it this summer. In fact, this type of horticultural therapy has great promise as vocational training and may lead to a first job.