New Term - Exciting Times Ahead!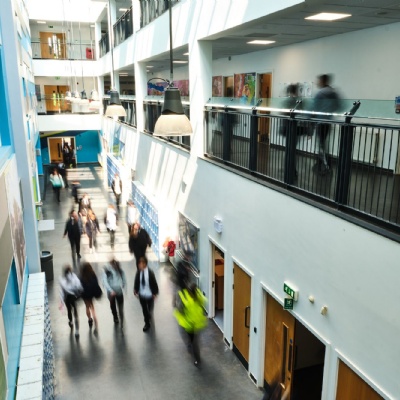 It has been an exciting couple of weeks with the start of the 2023/24 academic year, including for many of our Year 7s who have joined Fullhurst Community College. We wish them and all our returning students a warm welcome; we hope you all have a fantastic year ahead.
The first week was preceded by our Year 11 leavers receiving their GCSE results, a day to acknowledge their amazing dedication and hard work throughout their time at Fullhurst Community College. We are incredibly proud of their achievements and hope for a bright future ahead!
We have also had many new staff join us over the summer; behind the scenes the school has been working hard to continue its' success and building a strong team. The school is also working on an exciting extension at the Fosse Campus with additional space, cutting-edge facilities and enhanced learning environments for students.
The start of the school term has also ushered in the launch of many of our clubs including:
Curve Youth and Community Drama Club, from 18th September in The Drama Studio (Year 7 & 8)
Creative Writing Club every Thursday lunchtime in Room 151 (Year 10)
Dance Club every Tuesday lunchtime in the Drama Studio - G31 (Year 7)
Dance Club every Thursday lunchtime in the Drama Studio - G31 (Year 8)
Students have participated in the growth and maintenance of our Tiny Forest situated on the cross roads of Fosse Road South and Fullhurst Avenue, giving students a chance to reconnect with nature, enhance wellbeing and support wildlife.
Fullhurst College has an open evening on 21st September 2023 to look forward to, where you can meet our staff and students, see the facilities for yourselves and find out about our curriculum. Click here to find out more: