Diwali Lunch 2023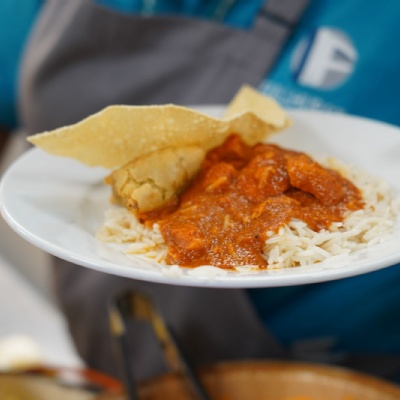 We had a fantastic traditional lunch on Wednesday for the festival of Diwali!
It was wonderful to see the festivities at Fullhurst last Wednesday for Diwali. Our dining halls were all decked out in an array of beautiful decorations ready to welcome students to their Diwali feast! Students were able to receive a traditional Indian lunch of Chicken Curry or Saag Paneer with samosas, onion bhajis and more! We even had Gulab Jamun on the menu for dessert, a mouth-watering, sweet Indian treat!
It was a fantastic event, celebrated by all in honour of the festival of light.