Food Preparation and Nutrition
Curriculum Intent
We aim to provide all students with an enjoyable experience of food which embodies vital skills required to inform healthy food choices throughout students' lives. We encourage students to experiment with ingredients, excite their senses and sample new foods. We also aim to equip our students with the functional skills that will enable them to be independent and responsible members of society who lead a healthy lifestyle. Students will also learn a range of food preparation and cooking techniques, how to adapt and follow recipes, the principles of food hygiene and safety and the science behind food.
Year 7 Curriculum
Students learn about the principles of nutrition through both practical and theory based tasks in order for them to learn a basic knowledge of safe food handling, preparation and nutrition, health and safety. They also develop an understanding of a range of storage / preservation methods and practise basic knife skills.
What's on the menu?
Fruit fusion

Mini carrot cakes or cookie

Pizza

Spaghetti Bolognaise

Fruity scones or Mexican bean soup

Falafel or Veggie Quesadillas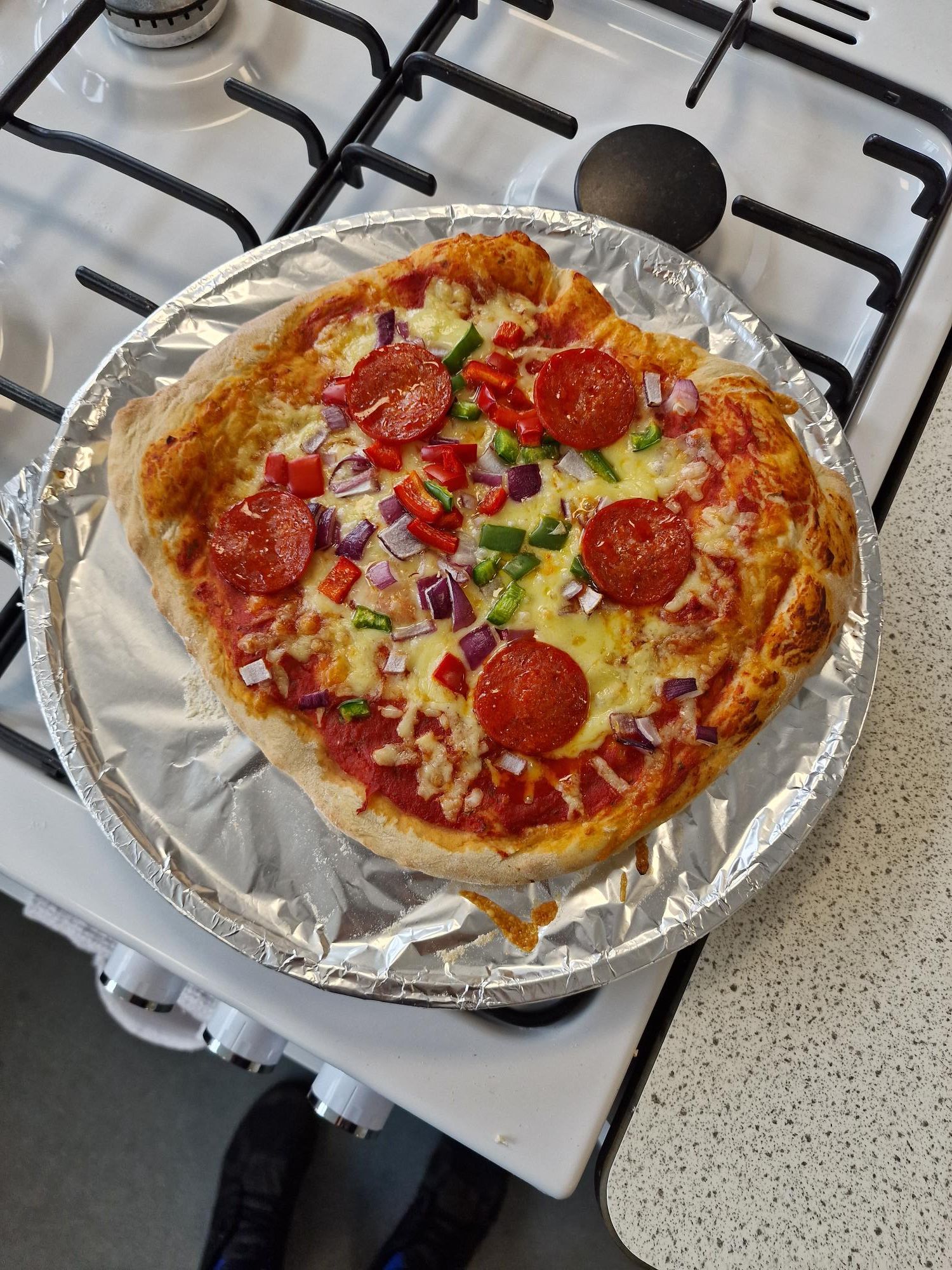 Year 8 Curriculum
Students have the opportunity to use a variety of electrical equipment and acquire knowledge of cooking methods. They focus on sauce making, technical knife skills, making an enriched dough, creaming together ingredients and forming a basic shortcrust pastry, as well as learning about the importance of adapting recipes to suit a specific dietary requirement.
What's on the menu?
Victoria Sponge cake

Lasagne or Macaroni and Cheese

Finnish fruit plaited bread

Fajitas

Quiche or jam/ lemon tarts

Sweet and sour chicken or lamb sweet potato curry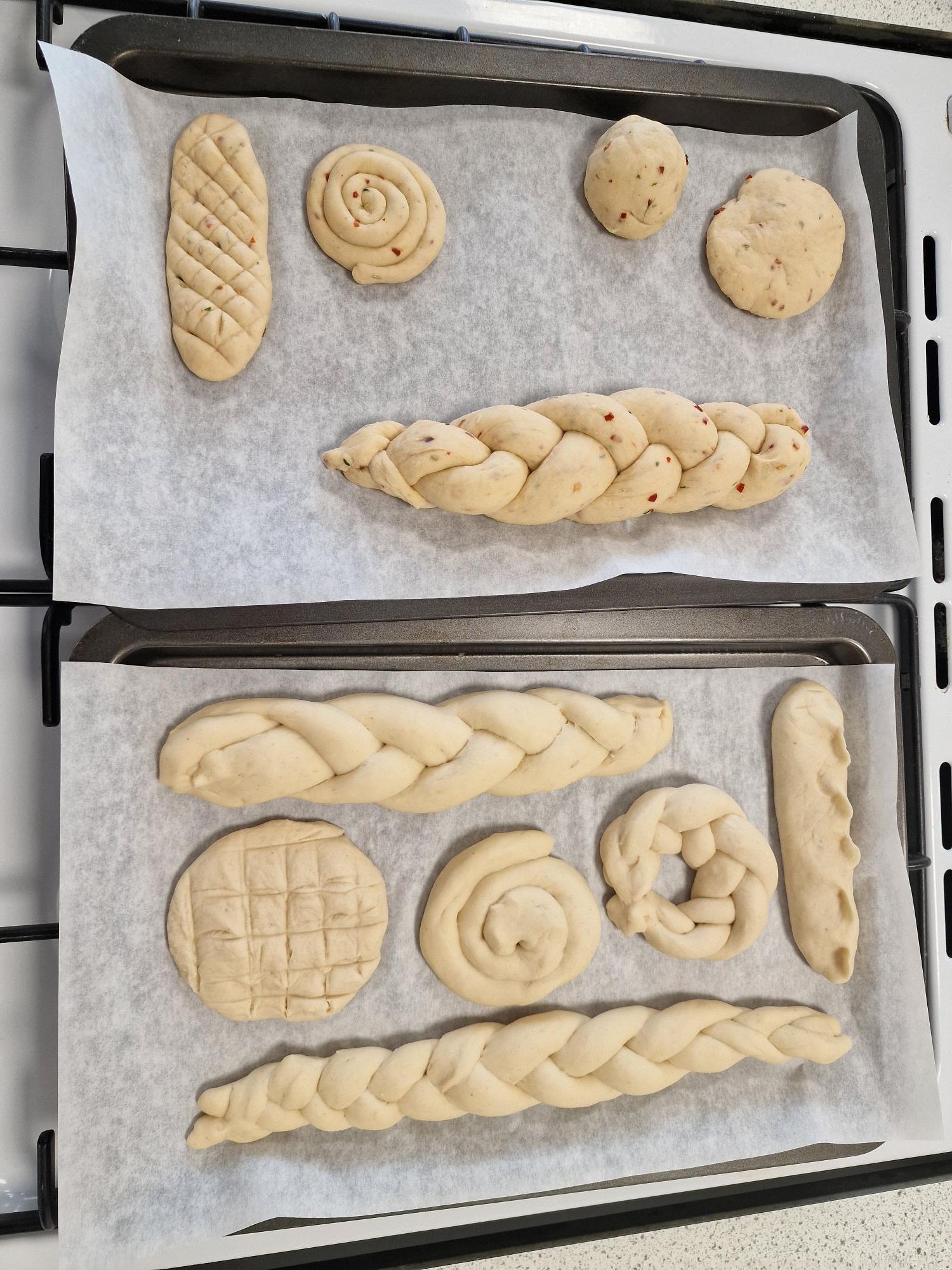 Year 9 Curriculum
Students will explore and experiment with producing a range of dishes from across the globe in our 'world foods project'. Students will have gained knowledge of basic skills required to plan, produce and evaluate dishes and now have the opportunity to develop these skills further into learning cuisines from across the word. Core technical skills and theoretical subject knowledge include learning about the importance of staple foods, fish, meat, sauce making and pastry. Students will then perform a science based investigation to research, examine and analyse the functional/chemical properties of ingredients.
What's on the Menu?
Paella

Swedish meatballs and creamy potato mash or Italian meatballs and pasta

Fruit pie

Thai green chicken curry and jasmine rice

Fish pie or fish cakes

Ratatouille and/or Fougasse
GCSE Food Preparation and Nutrition
The study of GCSE Food Preparation and Nutrition equips students with the knowledge, understanding and skills required to cook and apply the principles of food science, nutrition and healthy eating. We encourage students to cook confidently, enable them to make informed decisions about food and nutrition and allow them to acquire knowledge in order to be able to feed themselves and others affordably and nutritiously, now and later in life.
Year 10 Curriculum
By studying Food Preparation and Nutrition learners will:
Be able to demonstrate effective and safe cooking skills by planning, preparing and cooking a variety of food commodities whilst using different cooking techniques and equipment

Develop knowledge and understanding of the functional properties and chemical characteristics of food as well as a sound knowledge of the nutritional content of food and drinks

Understand the relationship between diet, nutrition and health, including the physiological and psychological effects of poor diet and health

Understand the economic, environmental, ethical and socio-cultural influences on food availability, production processes, diet and health choices

Demonstrate knowledge and understanding of functional and nutritional properties, sensory qualities and microbiological food safety considerations when preparing, processing, storing, cooking and serving food

Understand and explore a range of ingredients and processes from different culinary traditions (traditional British and international) to inspire new ideas or modify existing recipes.
Alongside theory based work, students will produce a range of dishes which directly link to the commodity being taught, allowing for the opportunity for learners to research, prepare, make and evaluate their own dishes at the end of each commodity taught. This assists in preparing students for the practical element during the NEA 2 task.
What's on the Menu?
Throughout each term students plan, prepare, cook and evaluate a wide variety of recipes which hone in on food commodities studied alongside practical tasks. See below for example dishes:
Vegetable soup

Pineapple upside cake

Cottage pie

Swiss roll

Vegetable curry and rice

Spiced apple loaf cake

Lemon yoghurt cheese cake

Fruit crumble and custard

Quiche

American pancakes

Pasta bake with cheesy sauce

Focaccia

Fresh pasta with tomato and basil

Risotto

Choux buns

Filo pastry tarts

Cheese straws

Beef in black bean sauce

Smoked salmon scotch eggs

Healthy chicken tikka curry

Spiced lamb kofta with honey and chickpeas

Eggs benedict

Chicken cacciatore

Meringue nests

Carrot cake using sunflower oil

Brownies

Bread and butter pudding

Lemon drizzle loaf cake

Vegetarian sausage and bean casserole

Tofu coconut Thai curry

Vegan burger patties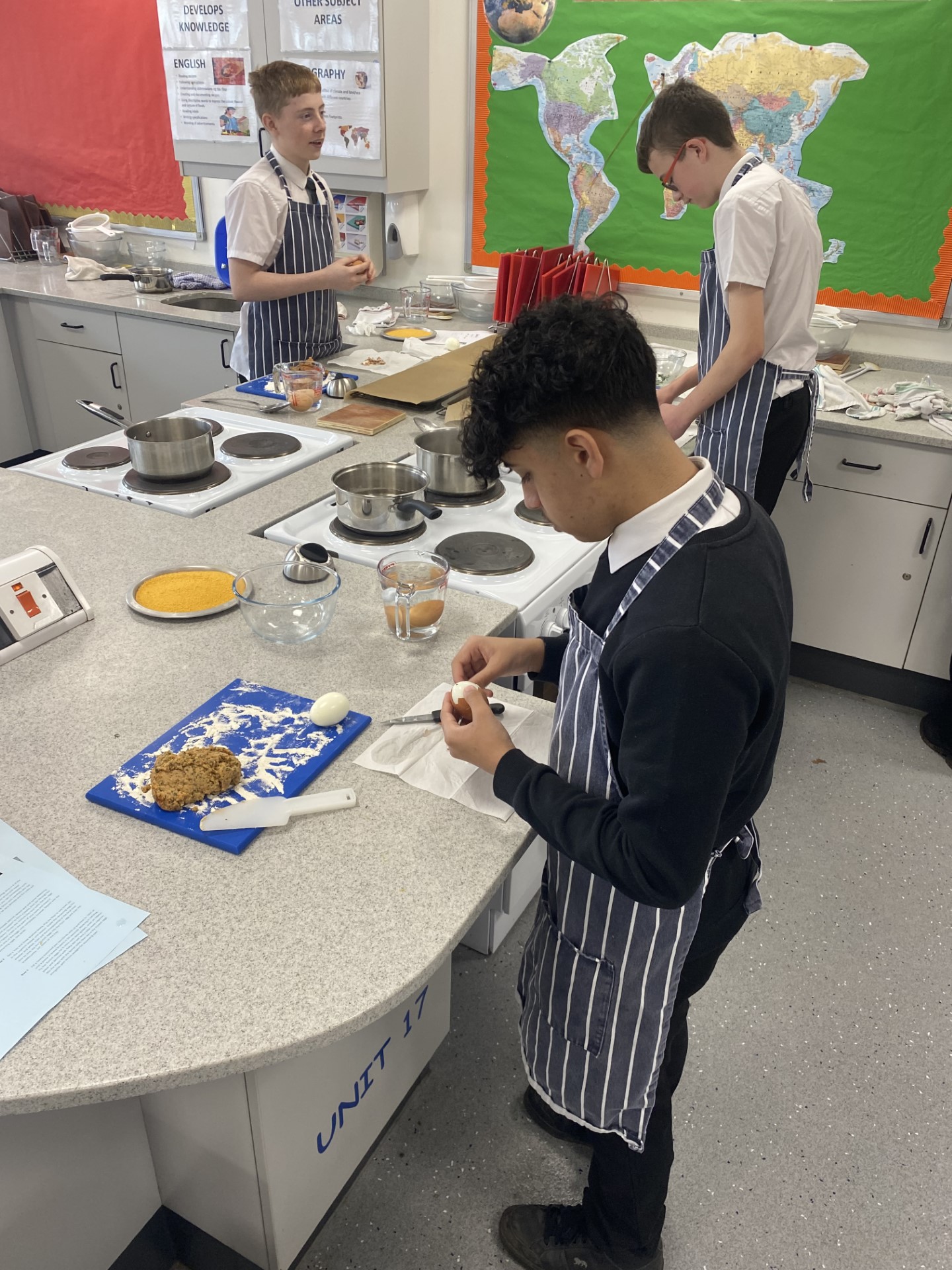 Year 11 curriculum
Students are assessed through both NEA tasks 50% and a written examination to make up the final GCSE qualification.
NEA 1: Food science investigation: 15% of total qualification
A scientific food investigation which will assess the learner's knowledge, skills and understanding in relation to scientific principles underlying the preparation and cooking of food.
NEA 2: The Food Preparation Assessment: 35% of total qualification
This assessment is synoptic and assesses the application of knowledge and understanding in relation to selecting dishes and identifying cooking skills/techniques and the execution of practical skills.
Principles of Food Preparation and Nutrition: Written examination: 1 hour 45 minutes
50% of qualification
This component will consist of two sections both containing compulsory questions and will assess the six areas of content as listed in the specified GCSE content above.
Section A: questions based on stimulus material.
Section B: structured, short and extended response questions to assess content related to food preparation and nutrition.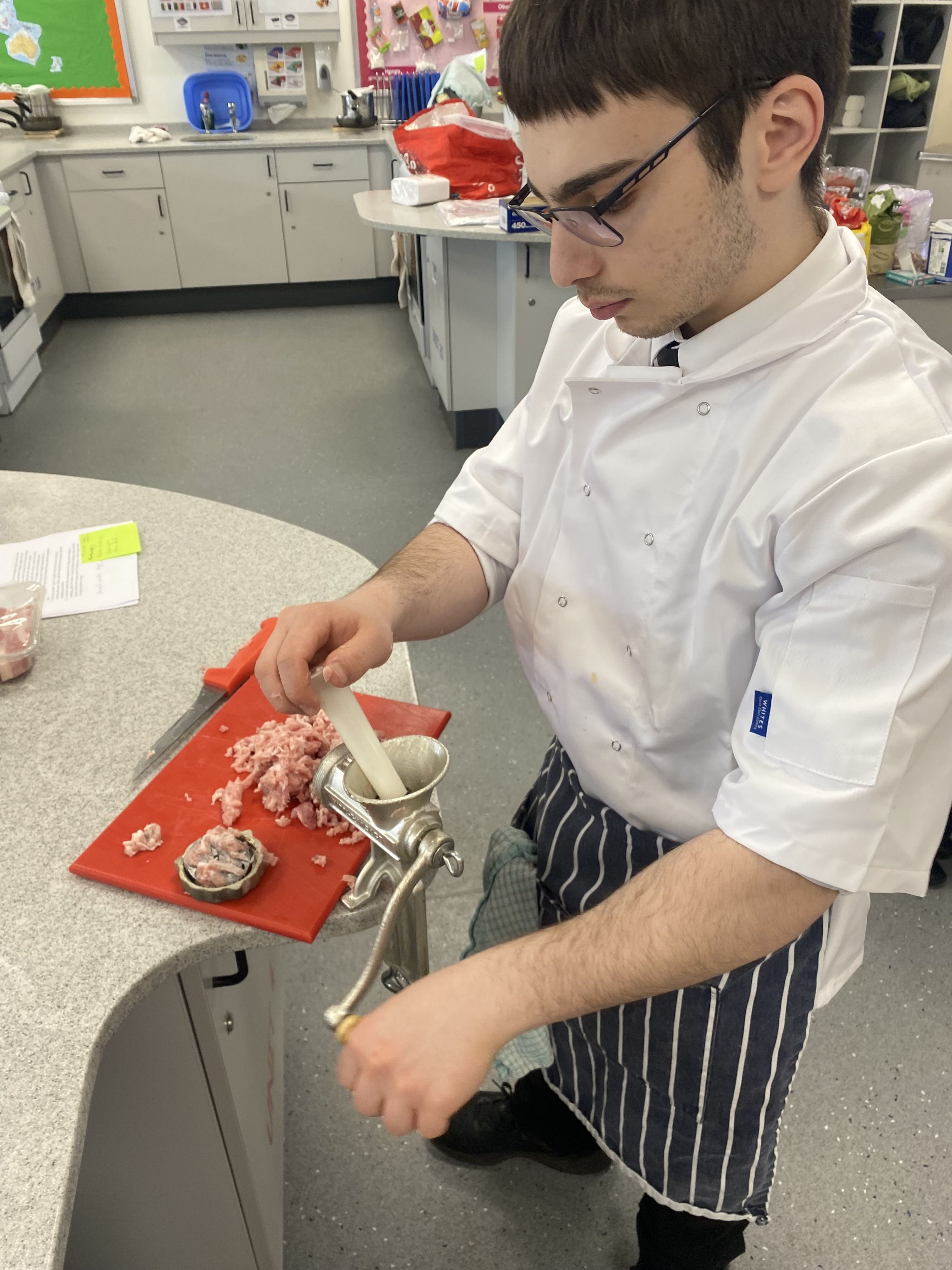 Extracurricular activities
Our food department offers students the opportunity to develop dishes outside of their GCSE lessons with Miss Anderson.