Information for Employers
Register your interest as a business
At Fullhurst we believe that students should get the opportunity to engage with people from the business world, if you would like more information about how you or your business could support our students please complete this form - Register your interest as a business
How Can You Help?
We are looking for businesses to engage with our students to encourage them to explore careers and opportunities in the future whilst also learning about a wide range of possibilities.
We have a number of ways in which you can choose to engage with our provision. Some ideas of how you can get involved are below:
Mentoring students
Assemblies and other talks
Helping to deliver lessons
Delivering workshops
Volunteering at events
Contributing to curriculum planning
We are also open to discuss other ways for you to engage with our learners and would be happy to discuss this with you. To talk about how you can get involved in our careers work, please contact our Leader of Careers, Simon Willcock, via email on careers@fullhurst.leicester.sch.uk. Alternatively you can make contact by calling 0116 282 4326.
The Baker Clause
Introduced as an amendment to the Technical and Further Education Act 2017, the Baker Clause, stipulates that schools must allow colleges and training providers access to every student in years 8-13 to discuss non-academic routes that are available to them. It is expected that by doing so this will help address the UK's productivity challenges and address skills shortages experienced across several sectors of the economy. This regulation has been enforced since January 2nd 2018.
We therefore welcome any opportunities for a range of training and education providers to come in to the college to inform students about approved technical education qualifications and apprenticeships. Please read the schools Provider Access Policy for more information about how to do this. The link to this policy can be found at the bottom of this page.
In addition to this we run mandatory events in school for all students to access this information. The Careers Fair detailed below is an example of this.
Exhibit At Our Annual Careers Fair
Each year we hold a careers fair for year 9, 10 and 11 students and their parents and guardians.
This is a chance for you to advertise your business, any apprenticeship opportunities you may have or to attend as an 'expert' in your field, allowing students to ask you questions and find out about your work.
For more information about this opportunity, please contact careers@fullhurst.leicester.sch.uk .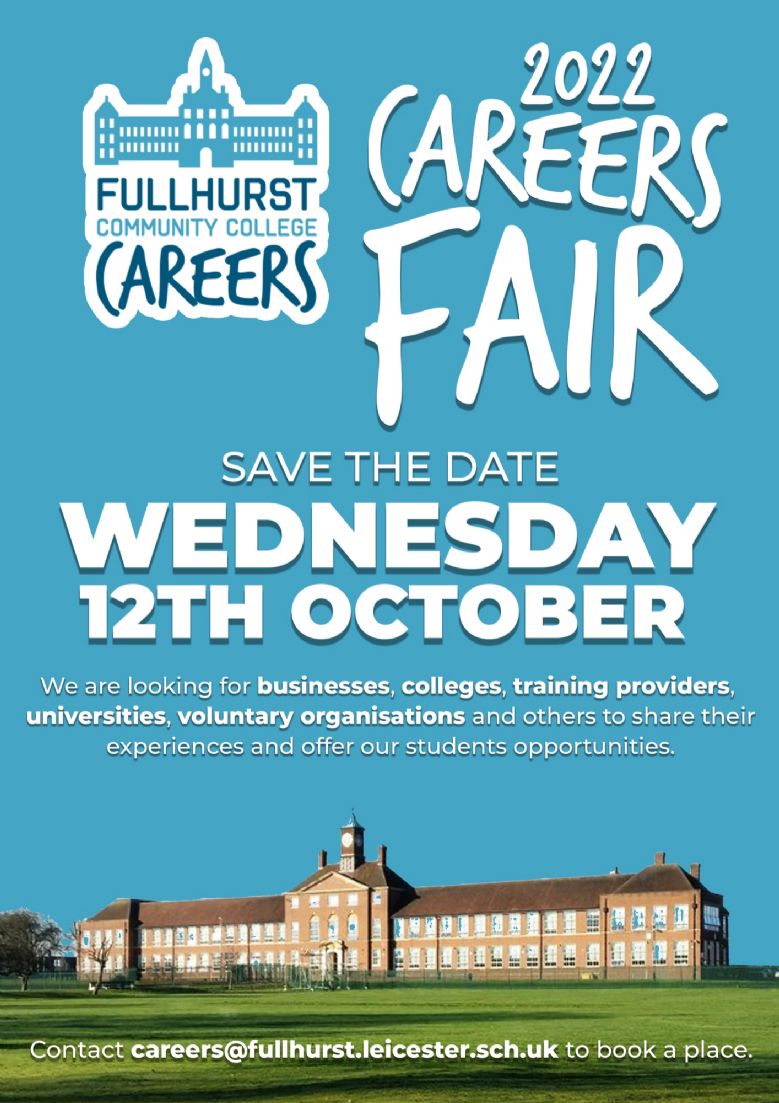 In 2021 our careers fair ran on Wednesday 13th of October. Some photos are below: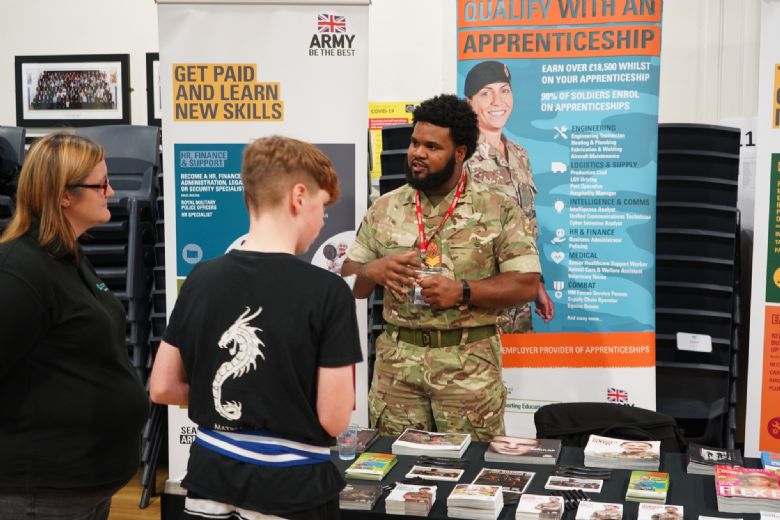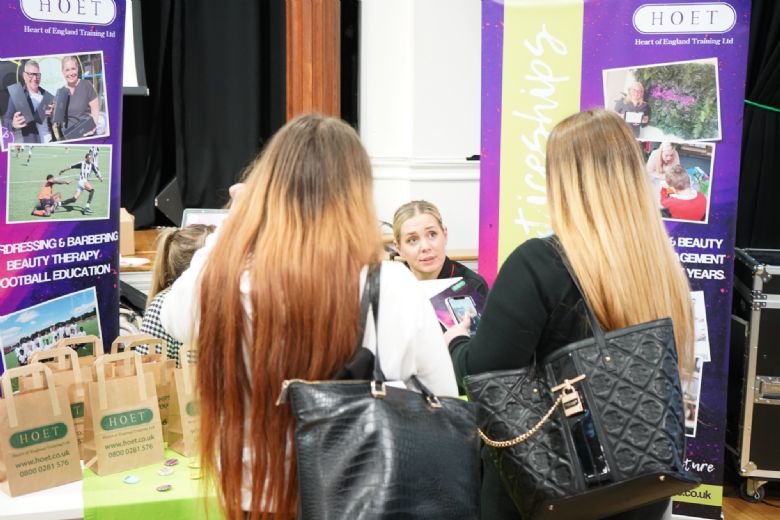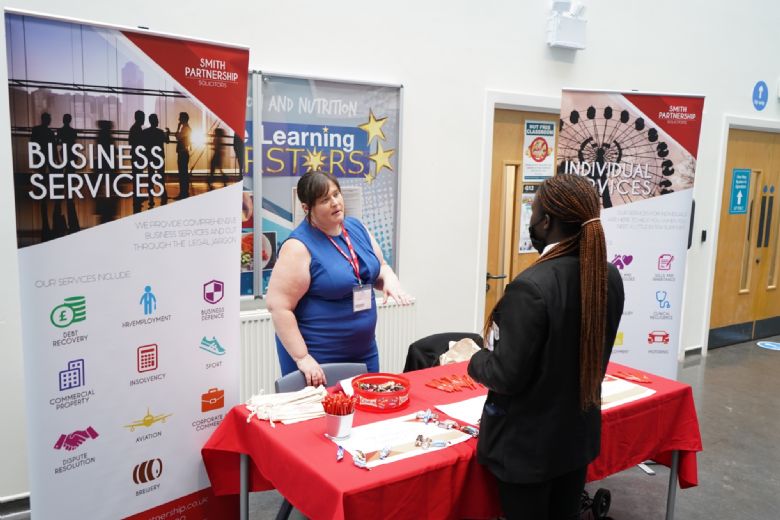 Looking To Hire A Young Person?
We have lots of students that are keen to enter the world of work. This includes those looking to gain part-time jobs and explore apprenticeships, traineeships and more when they finish year 11.
We have the ability to promote your vacancies to students, assist with the recruitment process and support students in applying.
We work closely with a number of organisations to secure good quality vacancies for our students. If you are interested in working with Fullhurst community college to recruit young people into your business, please contact our Leader of Careers, Simon Willcock, via email on careers@fullhurst.leicester.sch.uk
Our Provider Access Policy Statement sets out our arrangements for managing the access of providers to students at the college for the purpose of giving them information about the provider's education or training offer.