National Citizen Service
What is NCS?
NCS is an amazing opportunity available to all year 11 students this summer. National Citizen Service (NCS) is a youth empowerment programme that gives 16 and 17 year olds the chance to channel their independent spirit and take their next steps with confidence. NCS takes place over four weeks during the school holidays.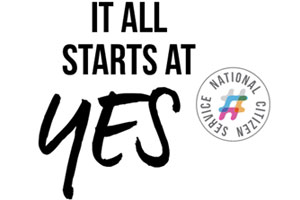 What are the benefits?
Build confidence - On NCS, young people learn those intangible skills that employers are increasingly looking for: confidence, teamwork and leadership.
Learn new skills - Is your teenager looking to apply for university? NCS is recognised by UCAS; the skills and experience are invaluable in taking those next steps
Meet new people - Your teenager will interact with young people from different backgrounds and make friends for life.
Amazing value - The government invests more than £1,000 per place, which is why NCS will cost you no more than £50 with no hidden extras.
Make a difference - Together, NCS participants plan a social action project, then roll up their sleeves and make a difference in their community.

An experience to change their life
NCS takes place over four weeks during the summer holidays.
Phase 1: Adventure - Your teen will spend time away from home with their team in the great outdoors, getting to know each other and experience the freedom of being away from home with new friends.
Phase 2: Skills - During this phase young people will be learning some huge life skills that make for a great CV and developing new personal skills. They can also find out more about skills they have a passion for such as photography, music editing, sports coaching or even how to set up a business.
Phase 3: Make A Difference - Teens get together as a team to put all the skills they've learnt and the experiences they've had into practice with a social action project that will really make their mark on the local community.

What to find out more?
For more information, please visit www.ncsem1.org.uk or contact the NCS team directly: t: 0116 2407007 e: ncsem1@leics-ebc.org.uk