Years 7-10 Learning Materials
Below are instructions for each year group which will be updated weekly. For learning resources, head to Sharepoint and use your school login details to gain access.
You must login before accessing resources.
Login with your school email address & the password you use to get onto the school computer. If you require help logging in, contact:
Fun Summer Activities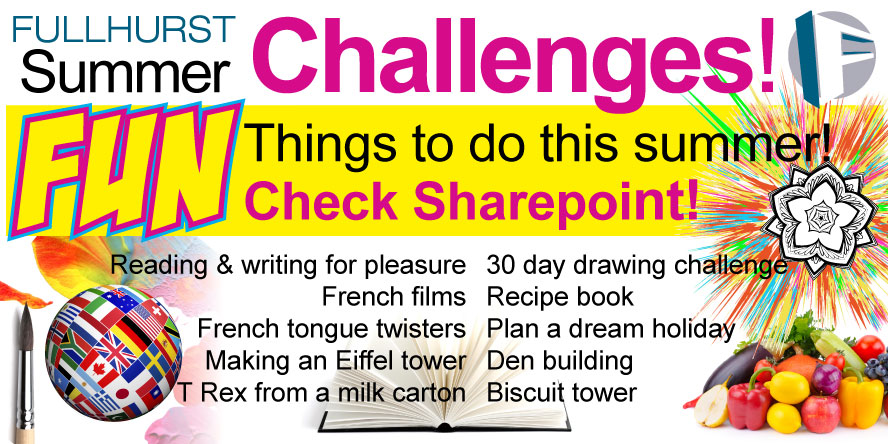 Young Writers' Competition for the Summer Holidays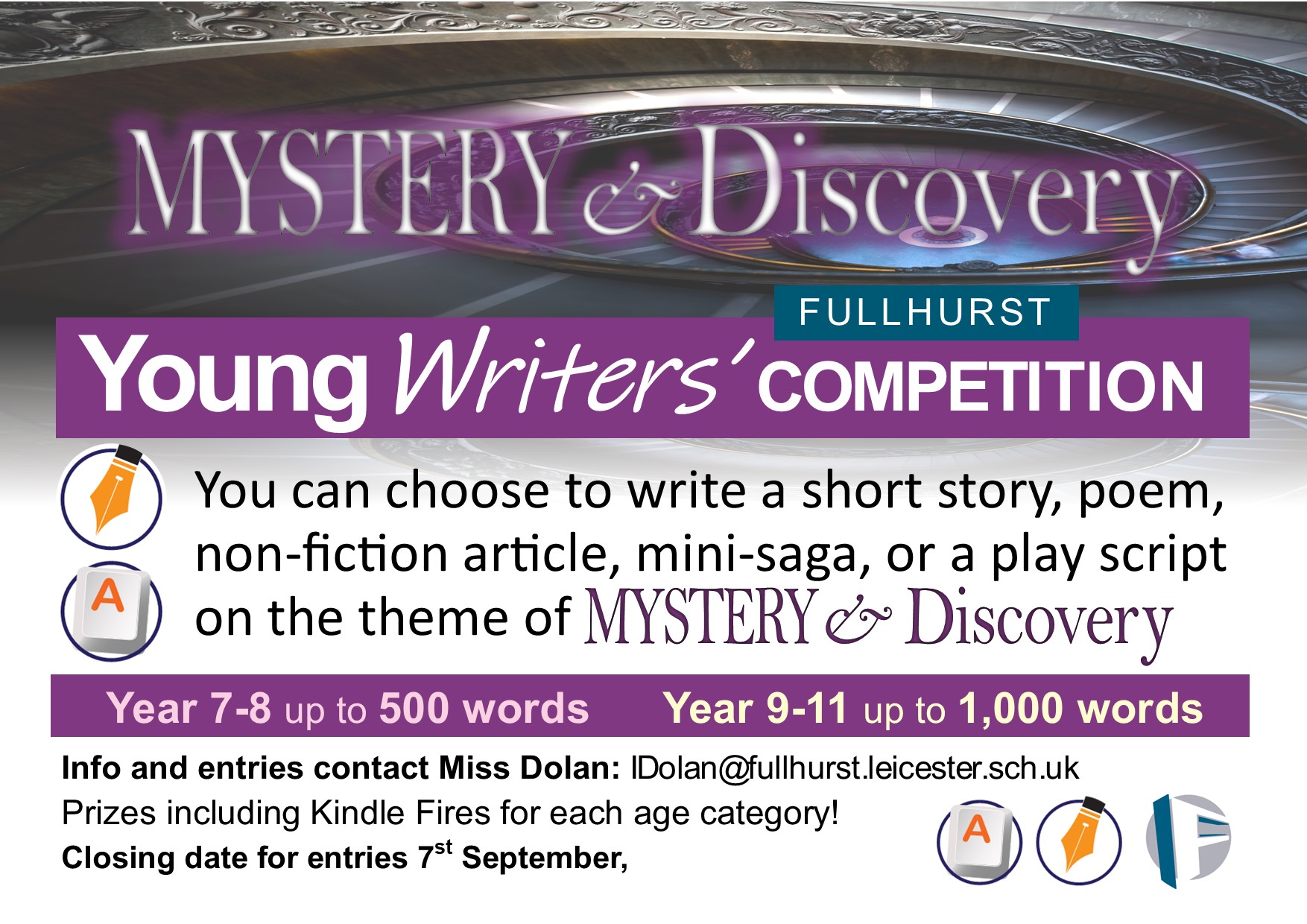 Home learning instructions for each year group.
Week beginning 6th July 2020
Further questions about your work can be directed to the relevant head of faculty
Communications (English, Film Studies & Drama) - CGoulding@fullhurst.leicester.sch.uk
Maths & ICT (and Business) - CRudge@fullhurst.leicester.sch.uk
Science - SThompson@fullhurst.leicester.sch.uk
Humanities (History, Geography, Philosophy, RE, Health & Social Care) - HWright@fullhurst.leicester.sch.uk
Modern Foreign Languages (French & Spanish) - NKane@fullhurst.leicester.sch.uk
PACA (Art, Product Design, Music, Food) - SAnderson@fullhurst.leicester.sch.uk
PE - jkamp@fullhurst.leicester.sch.uk
Technical Awards - BGolhar@fullhurst.leicester.sch.uk (Engineering) or JCottle@fullhurst.leicester.sch.uk (Hair & Beauty)
Assistant SENDCO - TBrown@fullhurst.leicester.sch.uk or ATurner@fullhurst.leicester.sch.uk